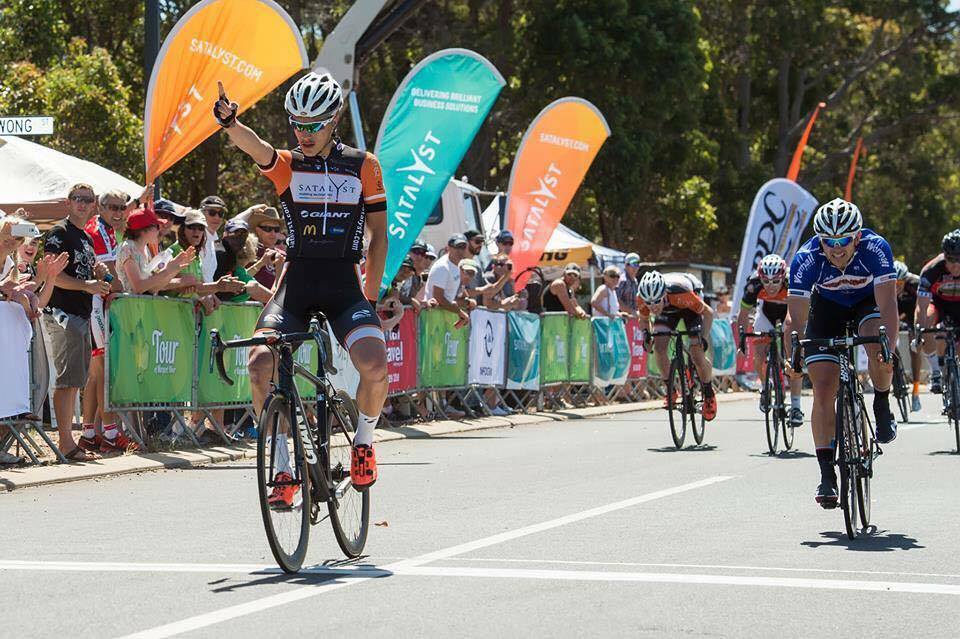 Tour of Margaret River Training Program 2017
BY admin IN Exercise Institute News On March 25, 2017
What is the Tour of Margaret River?
The Tour of Margaret River is a cycling event spanning 5 days from November 8th- 12th 2017. The area of racing crosses over the picturesque towns of Nannup, Balingup, Kirup, Manjimup, Donnybrook, and Greenbushes. This is some of WA's more hillier and picturesque regions. Owing to the terrain alone the cycling will certainly be challenging.
What to expect
The level of competition is good and also spans a large cross section of abilities from the elite riders through to 'weekend warriors'. The Tour of Margaret River allows for almost all levels of ability, though we would encourage all participants to train regularly for the event.
Whilst the competition and level of racing can be quite high, the atmosphere is more welcoming than many cycling events. Everyone is generally older, have families, children and work so to be part of the event is a thrill in itself regardless of the result. It is also an opportunity to race on a relatively level playing field against your peers.
Training and preparation
The Exercise Institute is seeking to support a Western Australian contingent of athletes to the Tour of Margaret River 2017. We want athletes to commit to a 6month program for the event, commencing 8th May. You can register as an individual, with your friends or as a complete team.
Individuals will participate in training, testing and programming to help them achieve their goals.
Of particular interest are people new to the sport of cycle-racing who want to give it a go. We believe we can adequately prepare you for your goals be they outcome or performance based.
Numbers will be limited and will involve the following aspects around preparation:
Team member training for the event leading into the tour, involving state of the art equipment and monitoring, personalised to your own fitness levels. This will include individual testing, indoor training to your own testing results, outdoor group training and a structured program that could include strength GYM training and other related aspects. An outline of the GYM program can be found here
Training held in a fun supportive environment including on road, indoor and at race support from experienced racing cyclists
The focus will be on each athlete doing their best in competition and preparation, as well as experiencing racing at a national level against interstate and international cyclists. The focus is not results based.
All fee's are wavered when enrolled in the program, so access to strength training, indoor specific power assessments, outdoor specific sessions and a tailored program are all included.
Why do it?
This would provide a great long term goal for people wanting to try racing across winter and into spring. Together we will all focus on getting there. The atmosphere and experience is unforgettable and a fantastic insight into cycle racing.
Costings
Training and coaching services: $250 month and is inclusive of all related services across the summer-winter period running into the event in November
Clothing: We want you in YOUR OWN team clothing or whatever you are comfortable in.
You can purchase the program anytime, though the 'contract' period commences 8th May 2017, places are limited. Please sign on to the program here: Tour of Margaret River 2017 Program
---
5 years ago / Comments Off on Tour of Margaret River Training Program 2017
Tags:
tour of Margaret river