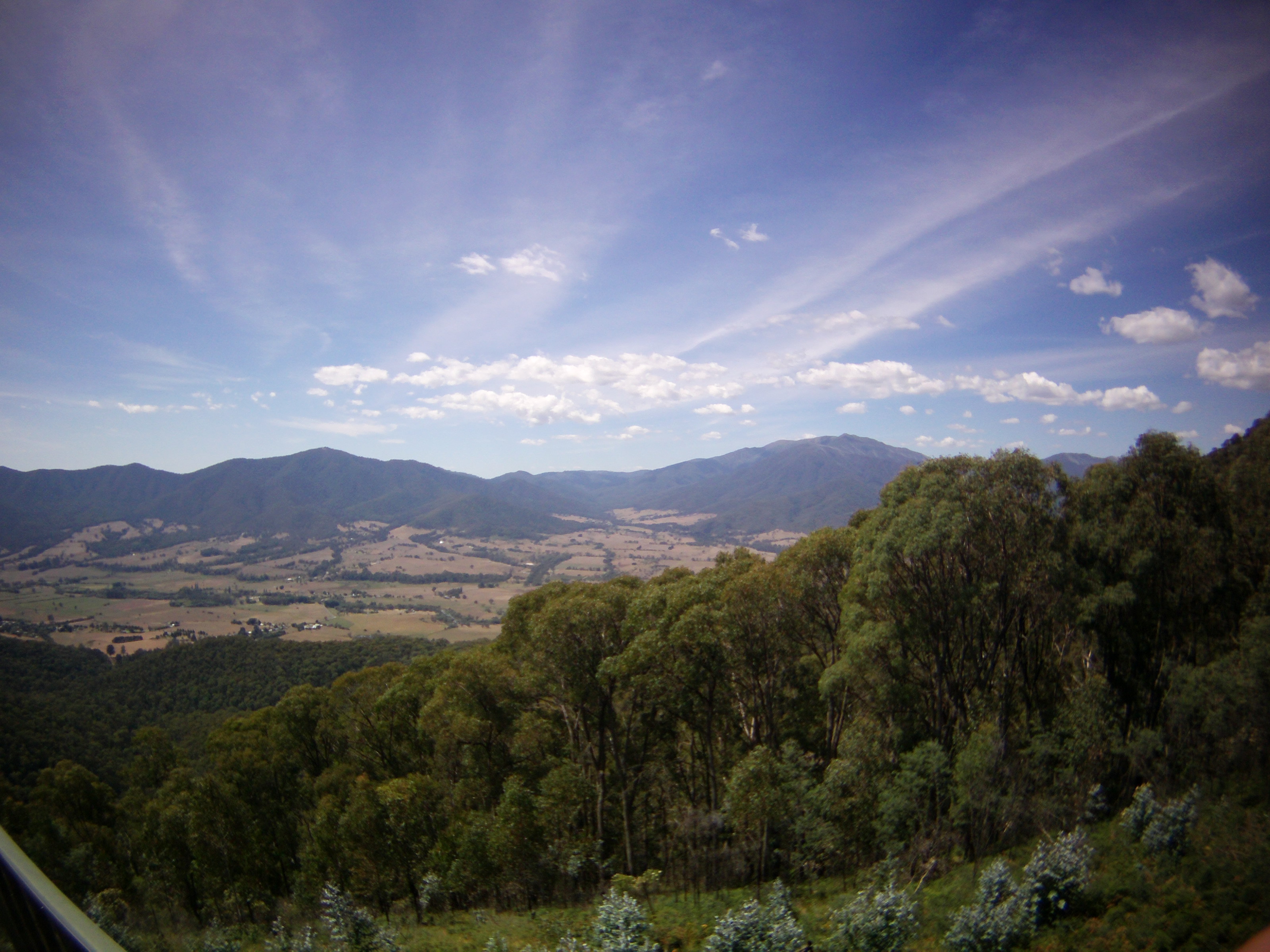 Peaks Challenge Falls Creek 2017: David van Dordrecht
BY admin IN Exercise Institute News On March 16, 2017
Peaks Challenge Falls Creek 2017 – Never Again…well…
I'd been told over and over this was a tough event and after I got the Peaks 2016 Cradle Mountain event under my belt I figured I would be okay. The 45 min car ride up the side of a mountain to get to Falls Creek should have been a warning. Despite this, I continued to feel confident. My training was good, great even. I came out of Tasmania strong and settled and while things had sagged a little with Christmas I was feeling okay. I had a focused plan aimed at taking my form and making longer and stronger to cope with the two 30km climbs. I hit my targets and could see the results in my legs and on my body.
5:30am and I'm up, breakfast, dress, prep and ready to go. I'm in wave 4 and right down the back of the 2000 or so riders massed to leave soon. Just after 7am we move forward and we are released down the chute. The next 45mins of downhill is an awesome mix of speed, excitement, frustration with people not keeping left and aching arms because in Perth you don't spent 45mins pulling on the brakes to slow yourself.
At the bottom and through the town we climb Tawonga Gap. Brilliant. 30 mins, scenic, not working too hard, we top out and head down a fast and exciting descent to the valley below.
Turning left I join a group of 30 or so riders heading up the valley road. The group gets smaller as the hangers on slowly fall off the back and ten of us power through to the base of Mt Hotham. I give each person a nickname and yell encouragement at them as they peel off the front…they probably think I'm a fool.
Mt Hotham. 30km of 7-12%. The early parts are just hard work but I am going well. I stand every now and again to change things up and I feel strong. Then, 4km from the summit, I stand and immediately both quads cramp and both legs seize dead straight. This is a first for me and it takes five minutes or so to calm things down and get back on the bike. Suddenly the confidence is gone my muscles are screaming at me and I wonder how I will finish. I further short climb and I top out then plunge down to Dinner Plain and the lunch stop.
After lunch I head out again, continue the descent and then eventually head across to Omeo. Its getting hotter, 37degrees, and there is am increasing headwind and dead roads to deal with. Cramps continue to occur and I just keep gently pushing through them. I've stopped eating somewhere along the way too. My stomach isn't playing fair and my head is in such a bad place the idea of not eating is more appealing. I still drink so dehydration isn't a problem, but I do 4 hours or so without eating. Stupid I know.
Omeo to Anglers Rest is a blur of heat and difficulty. The 200km mark sees WTF corner mark the start of the climb back up to Falls Creek. Many kms of something around 10%. Relentless. I walk some of it when the cramps get too much. It eases and I get back on the bike reaching the last stop at Trapyard gap and the can of coke I have been longing for.
Back on the bike and the knowledge that another 10km or so will see me at the top. The sunset from the top of Falls Creek is beautiful. What it doesn't show is the 40km cold headwind. A short while later it rains. I cross the finish line in the dark. Cold, wet and somewhat emotional. Done!
David
David has worked tirelessly alongside Melissa Robinson across several years to hone is ultra-endurance fitness.
Melissa works with a great many cyclists of ranging abilities and is an elite rider herself.
---
3 years ago / Comments Off on Peaks Challenge Falls Creek 2017: David van Dordrecht
Tags:
3 Peaks training program
,
Ultra endurance training