Official Seven Training Camp
BY admin IN Exercise Institute News On January 20, 2022
The Official Seven Training Camp
March 24th – 28th 2022, Lewana Cottages, Nannup/Balingup
Experience the incredible scenery, challenging routes, and sheer might that is the iconic Seven gravel event across this serviced 5-day training camp at the epicentre of the Nannup Glacial Valley. The camp includes accommodation, evening meals, and coached training for less than $135 day.
The camp is designed to be a fun, supportive and educational gravel training experience for the Seven gravel event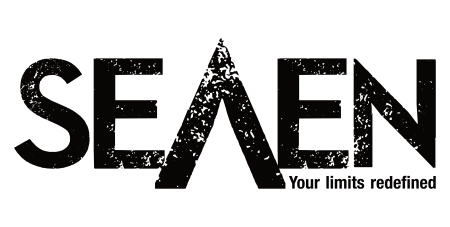 What is involved?
On the Bike
The camp provides access for varying levels of ability to practice gravel riding and racing with expert private coaches, across 5 days. The sessions will take in aspects of the Seven course, and are tailored to YOUR fitness level.
We have 3 different ability groups, from experienced through to beginner, that offer a tailored instruction to the rigours of gravel riding. Thus, each individual can access a group of likeminded riders and an experienced coach to guide them through the technicality of gravel riding, specific to your own ability.
Each day of training will offer a unique blend of skills-based training, physical training to overcome the hardest parts of the course, and guided-awareness of some of the more technical aspects of Seven. Your group will wait for you at various locations along the way to ensure everyone gets the most out of the training experience.
It is expected you will have a suitable off-road bike, GPS bike computer, and off-road cycling clothing/equipment to participate in gravel training. Please contact us if you require more information here, we will happily assist you: contact us here
Off the Bike
The camp site is nestled in the incredible surrounds and beauty of the Nannup State Forrest, alongside the stunning Hegarty Creek water system. Our accommodation providers, Lewana Cottages, are no strangers to off road cyclists and have catered for cycling enthusiasts for many years. In fact, the property sits on the actual Seven course.
The property has various gravel roads that run through it, meaning there is a real ease of access from training to relaxing.
Accommodation includes several self-contained cottages and campsites, for those wanting their own space. The average cottage contains 1-2 double bed rooms, and shared single bed rooms, with the exact layout found here. Additionally, there is availability for camping sites for 15 people on the premises should this be preferred (your own tent/caravan/etc is required for this). There are pricing options for double, single and camping preferences.
Each individual is responsible for their own breakfast and lunch daily. There is an onsite coffee place with the nearest town either Nannup or Balingup (25mins drive) which has a bakery, café, and store.
Each evening a large gourmet meal is provided through private catering which can be consumed in the communal outdoor area. The communal area is situated in middle of several steep hill ranges making for an incredible vista.
Once training is completed, you are free to wander the grounds of Lewana, visit nearby wineries or towns, or simply sit around and enjoy the relaxing nature of the area.
What does it cost?
All costings include, accommodation, evening meals, & daily coached sessions
Prior to registering for the event, please complete this participation survey here
Please complete your personal registration here
Double bed (twin share) per person $644
Single bed per person $657
Campsite per person $546
If you have any further questions please simply email us we would be most happy to assist you!
---
A couple of videos of riding in this beautiful area to whet your appetite…
---
4 months ago / Comments Off on Official Seven Training Camp
Tags:
Official Seven Training Camp
,
Seven Training Cycling