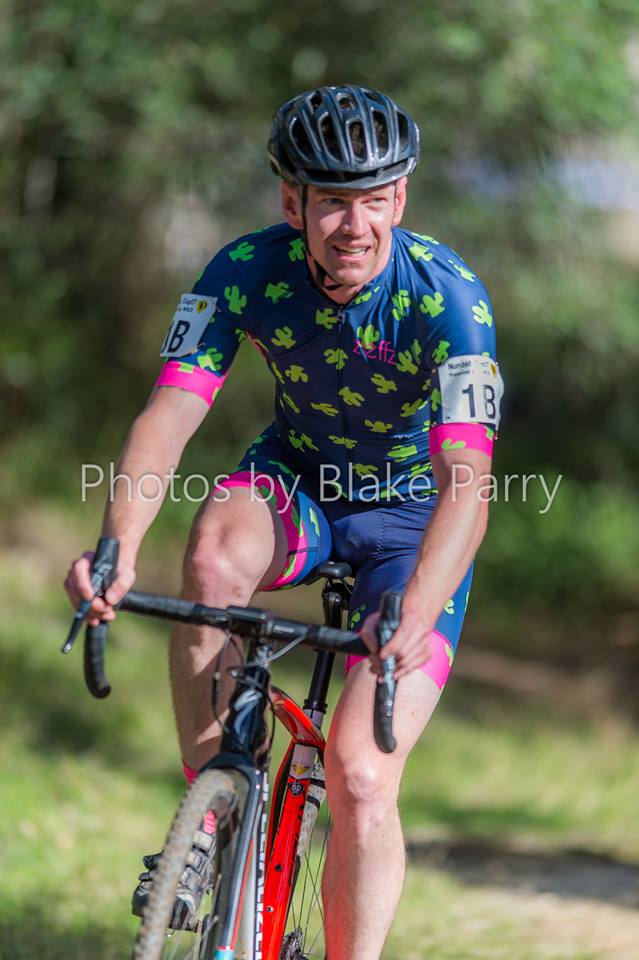 BY admin IN Exercise Institute News On December 23, 2017
Luke's Account of Racing: The last 6month's
In this article we look at how an athlete coaching relationship can be honed through adequate data analysis and mutual insights for optimal outcomes. Our athlete Luke has worked alongside the coaching service for a good number of years, and has raced reasonably consistently over this period. Luke provides feedback to coach Matt Storer, who in turn utilises a data driven approach to training and training analysis to fine tune Luke's own racing attributes. We talk to Luke about his actual racing experiences
Results were roughly the same up until around October/November where I raced mainly in Masters B/Open B races and finished mid-field, usually at the back of the front group never really contesting sprints or getting in breakaways. Then Storer and I had a chat about training, which he modified so I spent more time riding at or above threshold… the hard stuff… and more really easy stuff, with little time in-between. We also spoke about racing strategy, which was more to play to my strengths (shorter hard efforts around 4-5mins) either to bridge across to a break, get in a break or attack with about 2km to go regardless of the race.
Data driven Coaching
Additionally, we managed to talk with Matt Storer, about his 12 month training relationship with Luke Austin. Recently Luke won several events at a Masters level and has shown significant improvements across cycling as a discipline. Matt is an exercise scientist and a podiatric medicine candidate. Matt comes from a cycling and triathlon background and also assists his brother, Micheal Storer, with his own training to ensure continued adaptation albeit at a high performing level (Michael will go on to World Tour racing next year). Matt completes metabolic testing (efficiency and Vo2max testing), clinical bike fitting, and shoe/cleat set ups alongside his focus on data driven coaching.
On speaking with Matt about how Luke has journeyed to his recent successes, Matt replied in purely data driven terms
Around 1/3 to 1/2 of Luke's training was high intensity training above threshold.

The other half of his training was easy riding minimising riding in the "junk zone" ie grinding long km's neither riding hard nor easy. This type of training is termed polarised training.

The rationale is that riding above threshold gives the best stimulus for adaptation. Junk zone riding gives some adaptation, however inefficiently compared the amount of fatigue it causes and therefore how much hard training can be done during the week.

Volume is still needed to prepare the body for long races, so long distance riding was done at an easy pace to minimise fatigue (enabling quality in hard sessions) whilst still achieving volume.
Luke's training summary over last 12 months
VO2 max power/Pmax or MAP zone

Improved by 4.5w/month. Ie 0.161w/day
Absolute improvement = 54w
16.2% improvement
Strongest link with improvement of MAP or Pmax was training time spent at 90-105% Pmax

Correlation = 0.667, explains 44.6% of improvement

Tmax (time being able to be spent at Pmax/MAP)

Improved by 45-60sec
3.5-5sec/month ie 0.134-0.179sec/day
35-50% improvement!
Time spent in training zones
Pmax training (90-105% of MAP)

Correlation = 0.564, explained 31.7% of improvements

Above Threshold zone

power above VT2/anaerobic threshold/FTP to 90% VO2 max power
correlation = 0.593, explained 35.1% of improvements

easy riding

power < VT1 or lactate threshold, well below threshold training
no link

junk/grinding zone

power between easy riding and threshold zone
correlation = -0.337, explained 11.3% of performance decrements.
And most importantly
Improvements in race results with several recent Masters' B grade criterium wins
Matt has worked with Luke for over one year and believes that through adequate data analysis and interpretation one can best understand their own adaptation rates and improvements.
---
4 years ago / Comments Off on Case Study: Luke Austin
Tags:
Luke Austin
,
masters cycling perth
,
Matt Storer