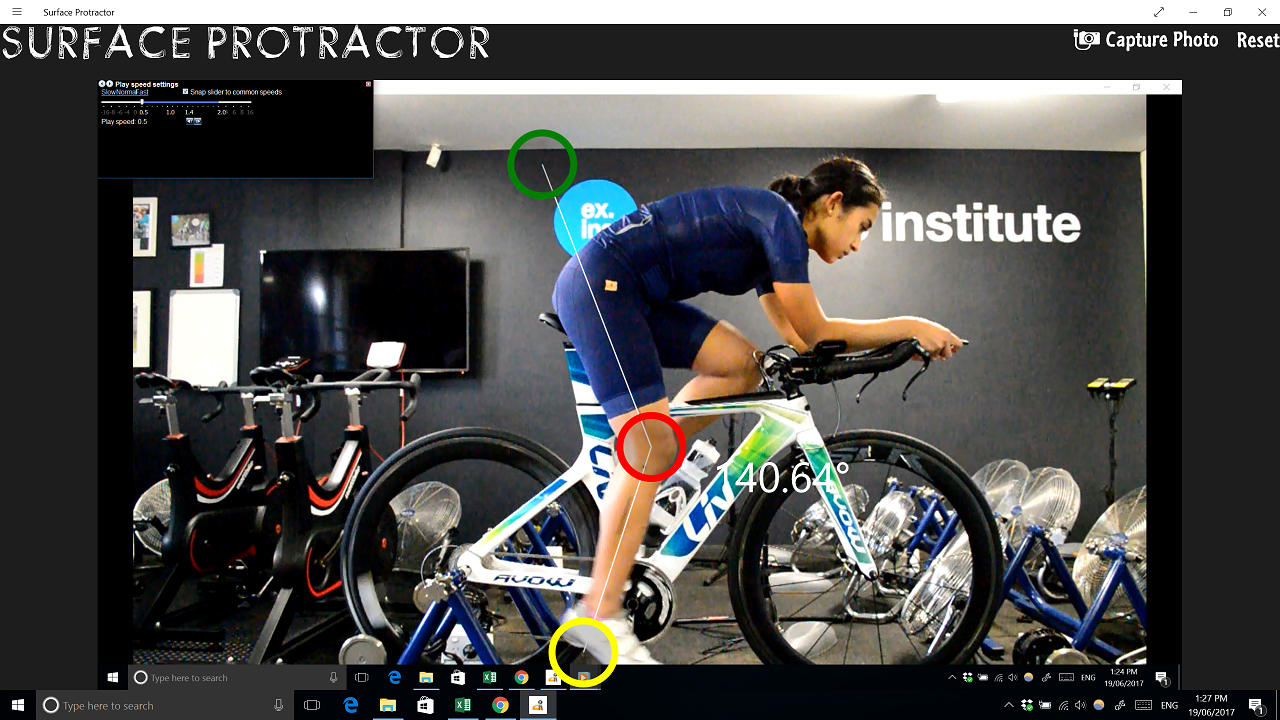 BY admin IN Exercise Institute News On June 28, 2017
Exercise Institute has an evidence based approach to bike fitting and bike setup that tailors each fit to the individual. See more about our fitting systems here
Whilst we recognise there is limited scientific evidence as to 'what is the best fit' there are numerous studies that outline what might offer better solutions for individual cyclists. We believe this stands us apart from many other bike fitting systems.
We also offer an intensive fitting assessment that includes anthropometric measurement to ensure individual differences and pathology are accounted for. We look at two aspects of the fitting process whilst also taking into account individual functioning in reference to empirical research below:
Our fitting system can also use orthotic devices, cleat wedges and cleat lifts to outline a better pedaling symmetry and comfort for individual cyclists.
Below you can see the yellow dot trace of the knee through the pedaling cycle, the first and second images highlight knee tracking (yellow dots) through the up and downward phases of the pedal stroke.
The first image shows a 5 mm differentiation between the up and down phases (lateral movement). The second image this lateral movement is completely reduced. For this individual tracking was improved with a cleat wedge and orthotics based on their own anthropometric assessment with Matt
Prior orthotic and cleat wedge intervention, the knee abducts from the body through the upward phase of the stroke
Post orthotic and cleat wedge intervention, knee tracking is symmetrical. CLINICAL NOTES: Orthotics: full arch contact no wedging, may help the cleat wedges do their job. Will have some effect on reducing knee joint torsional stress by reducing tibial internal rotation. External wedges: 3 deg varus/outwards stops the knee from tracking inwards on the down stroke. Wedges used under the cleats/forefoot (as opposed to conventional running shoe orthotics/wedges where it is rear foot control) as that is the location of maximal pressure, it is the location where a wedge will have most effect
Please contact us today to discuss your bike fitting requirements
---
5 years ago / Comments Off on Bike Fitting Outcomes
Tags:
Bike Fit Perth
,
Bike Fitting Perth
,
Biomechanics Perth